Hi guys! My name is Anthony Kaambankadzanja (don't start, I know). I design buildings for a living, something I truly love and enjoy. I am also a huge fan of movies and TV Shows. While adulting has terrorized my life and I have less time to indulge, I do find time to sneak in an episode or two of a show I'm enjoying when I can.
Perhaps if I had known that I would have the honour of being asked to guest write for this blog; I would have put in some extra effort to watch a lot more shows (anything for Pastiche Mode, of course). As it stands, I still do have a good list of shows that not only caught my attention but had me dodging meetups with friends so I could catch up on one more episode.
Disclaimer…this list does not include shows currently I'm enjoying but haven't finished at the time of writing this. Therefore, shows like Money Heist, The Witcher and Chernobyl are absent from this list. What? I can't be too hasty and rank them only to have them pull a Game of Thrones Season 8. Anyway…
Here we go!
10. How to Sell Drugs Online (Fast) – ★★★✩✩ This year, I took some interest in shows not made in the US as I found out they offer something more than the standard Hollywood formula. I decided to check out this German show about teenagers who found a way to get rich off anonymously selling illegal drugs on the internet. It's a short one but man is it a ride. Check this one out!
9. Sex Education – ★★★★✩ (ROUNDED UP FROM 3.5)
This is probably the first new show I watched in 2019, I ignored it for a while on the Netflix promotion page as I assumed it was some cheap teen show aimed at the sex-crazed teenagers. That is until a friend (whose opinion I respect) told me it was actually a good watch and I decided I would sample one episode. Surprisingly while the show has to do with sex, it has a very funny premise (which I won't ruin for you) and very interesting characters. Safe to say I'm eagerly waiting for season two to come out next year.
8. BLACK MIRROR – ★★★★✩ (ROUNDED UP FROM 3.5)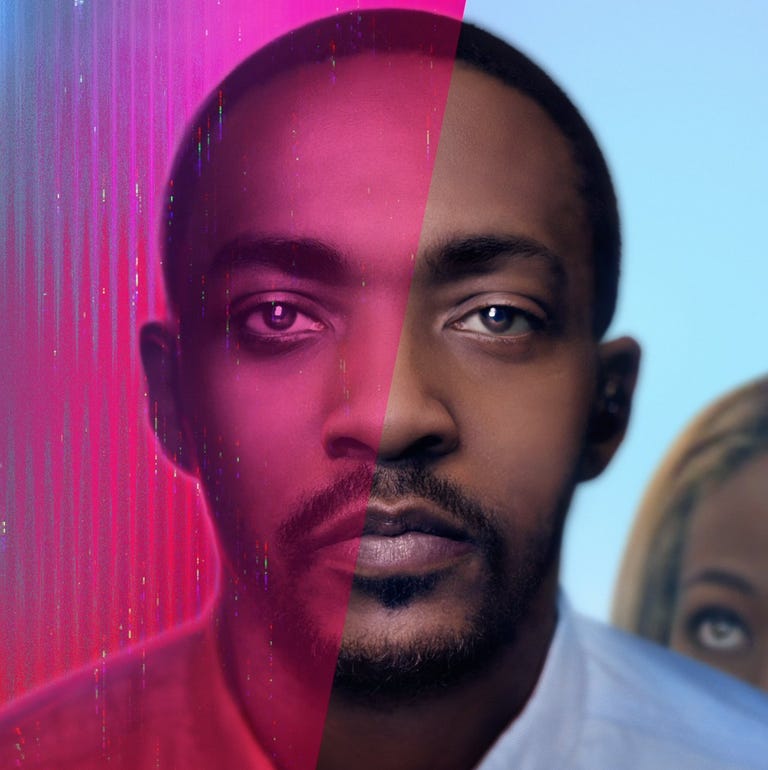 For those who have not seen an episode of Black Mirror, the sole purpose of this show is to mess you up by corrupting your entire perception of technology and what the future might be. Each episode is a different self-contained story that analyses how a piece of technology can affect people. Season 5 has 3 episodes, the first of which is Striking Vipers – one of my favourite Black Mirror episodes yet! It involves a virtual video game played by two best friends that turns out to be pretty wild.
7. HIP-HOP EVOLUTION – ★★★★✩ (ROUNDED UP FROM 3.5)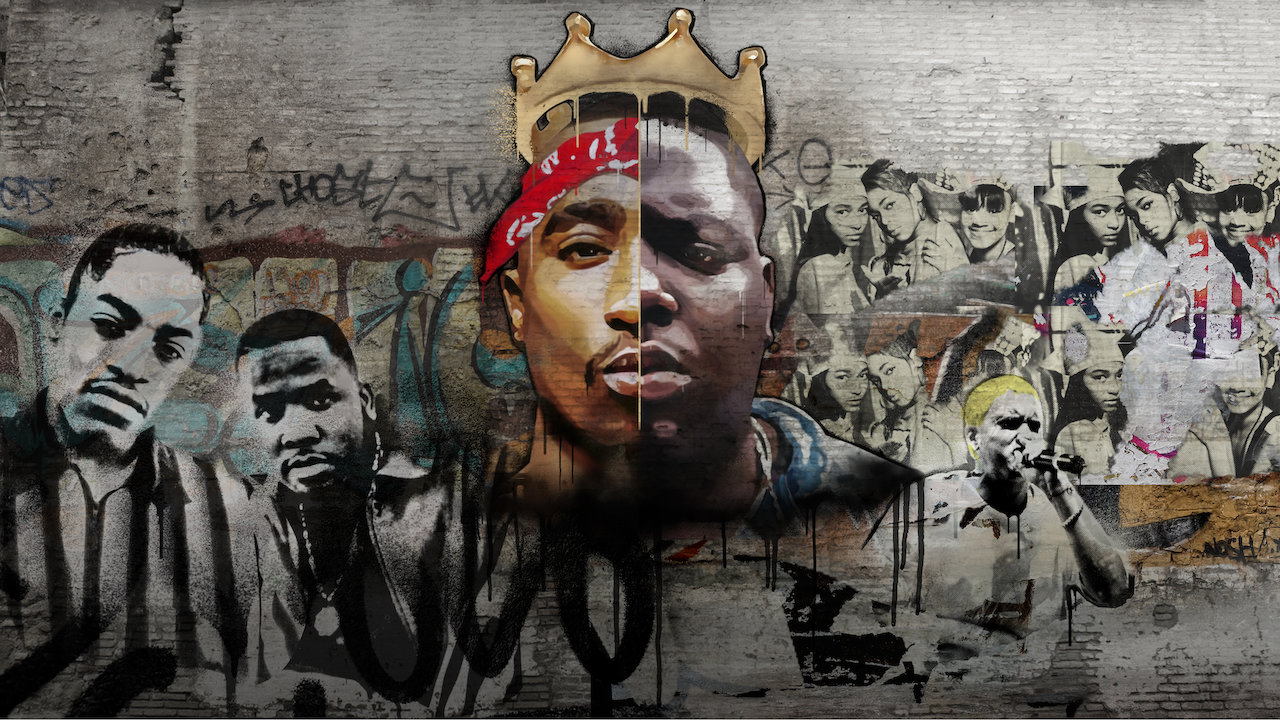 If you are a fan of hip-hop, you will love this deep dive into how the genre came to be. Carefully researched and well presented, this docu-series tells the story of how the first MCs and DJs were influenced by their environments to create the music genre that is dominant today. This show is so good I got goosebumps every time they tackled a rapper or group I'm familiar with. Highly recommended for hip-hop heads and music lovers in general.
6. BODYGUARD – ★★★★✩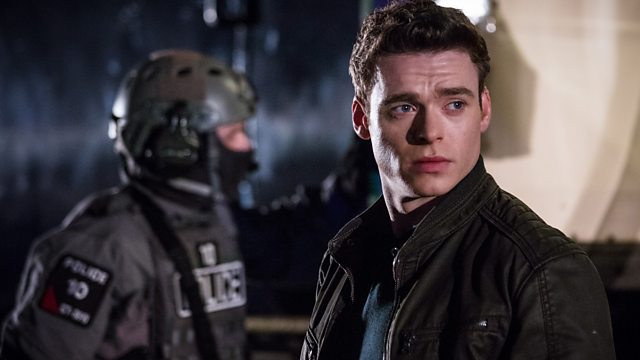 I saw Richard Madden, who played Robb Stark in Game of Thrones, on a poster of what looked like a British action series and I was sold. They had me! I could watch Bodyguard just to hear this guy say "ma'am" 600 times in one episode but there is a good story in this show about Madden's character, a war hero who has to protect an unpopular politician. It's a ride full of surprises, suspense and damn good action.
5. JACK RYAN – ★★★★✩
I hate to admit it, but I'm a sucker for this type of action show. I secretly missed the "good old American military hero single-handedly stops the evil terrorist threat" plot that has given us classics like 24, The Unit and Strike Back. In 2018, TV show gods decided to bless us with Jack Ryan. John Krasinski, the man who won in life by marrying Emily Blunt, embodies the character of Jack Ryan – a CIA financial analyst who finds himself face to face with the meanest America-hating terrorists and takes them down. It's high on action and fast-paced storytelling with season one pulling a twist to the formula by developing the characters of the terrorists so you are rooting for them too. 
Join Amazon Prime or Start Your Free Trial Now!
4. EUPHORIA – ★★★★★ (ROUNDED UP FROM 4.5)
Oh, man! Zendaya. Man, that girl can act!!! I mean, I've seen her in Spider-Man and other small roles but here she goes to the next level and carries the entire show. In Euphoria, she plays a drug-addicted teenager who has to navigate family and relationships and live in her high school. Safe to say this is not the typical high school TV show and frankly, I'm scared for my future kids. If life in school now is the way it's portrayed here, that's home-schooling for them. Euphoria is also probably the best-looking show I've seen this year; the cinematography is out of this world.
3. BARRY – ★★★★★ (ROUNDED UP FROM 4.5)
Barry is one of those shows I didn't have to think about twice when I heard about it. The premise alone is interesting. Barry, as played by Bill Hader, is an assassin for hire who begrudgingly does his job. That is until he is given an assignment to kill an actor and he finds himself in the world of stage acting which turns out to be his true calling. Now Barry has to tackle his assassin life and his acting life which makes for pretty amazing dark humour. There are currently two seasons out and both of them are a blast. Season 2 is my favourite!
Check out Barry – Season 2 on Amazon Prime Video
2. THE BOYS – ★★★★★
This has been the most pleasant surprise of the year for me. I am already a big fan of the superhero genre. I watch the MCU and DCEU movies religiously (and no I won't choose sides, although Marvel has been better in the past couple of years). So, The Boys... what can I say? The Boys takes the superhero genre and flips it on its head, giving us an almost realistic idea of what a superman and other super-powered heroes would be today – revered celebrities, corrupt and with publicist teams to cover up their scandals. Here, The Boys are a small team of angry humans that want to take down and expose these "heroes". Great acting across the board, sharp writing and the dark humour are heavy and man, do I love it. Definitely a must-see!
Check out The Boys Season 1 on Amazon Prime Video
1. WATCHMEN – ★★★★★
My favourite show of 2019 is hands down HBO's Watchmen. I was hesitant at first when I heard they were making a TV show based on the graphic novels and the 2009 Zack Snyder movie, which I loved. I have watched enough attempts at TV shows based on movies that bring down the whole storyline to a cheap serialized format, so I was pretty worried. The show starts with a lot of racial stuff that has almost nothing to do with the graphic novels but by the end of the first episode, I was convinced the showrunners knew what they were doing. This is for me the best-written show of 2019; the story gets deeper with every episode, leaving the viewer confused (the good kind) until the pieces connect a few episodes later and minds are blown. I recommend that you watch the 2009 movie before watching the TV show to enjoy the full experience.
Check out Watchmen – Season 1 on Amazon Prime Video
---
What TV shows were on your TOP 10 of 2019? Share your favourites in the comments below!
PS: Here is another photo of me (in case you've already forgotten what I look like) plus my social media handles if you'd like to follow me on Twitter or Instagram. Plus, feel free to check out my website for your architectural needs.